Your words, your phrases, your tribute to Kiki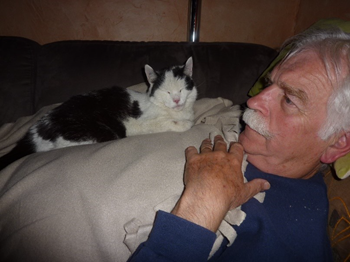 Few cats will have had a dad able to write such a beautiful tribute,
The disappearance of a dear Being is always a difficult moment as the emptiness it leaves is enormous,
Each animal is unique, one can not forget it without damage,
Nothing more affectionate than these animals there, they bring us so much tenderness out of norm.
I was moved to read your beautiful tribute to Kiki.
You pampered him in return, and surrounded with all your attention,
Almost, I am sure, as a member of your united family,
Only those who have not experienced this departure can not feel what you feel emotionally.
He had a fine age, but we can not forget those little animals which give so much affection,
Kiki went to heaven of cats, he had 17 years of actions,
Kiki is better where he is, he no longer suffers from malnutrition,
I share this feeling of sadness, since one attaches to this ball of hair rogue.
If there is a paradise that is certain, it is that of the cats,
All deserve it, all are found there in all cases,
You have given him 6 years of happiness and he has probably given them you,
The hard moments have passed, place to slices of life more relaxed.