Guy, alias l'ARIÉ.....JOIE
, .....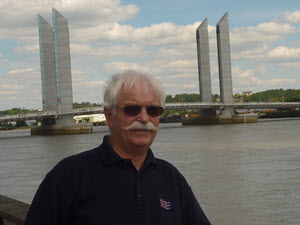 "

Ariégeois pure juice, native of a small Pyrenean village on the banks of the Arize where I spent my first quarter of century, I migrated in the Paris region where I made a good career in banking with a passion for numbers.
As soon as I retired I became passionate about letters and discovered poetic writing in quatrains.
After having traveled extensively throughout the world and in our beautiful French provinces I learned in 2011, the technique of PPS slide show, which allows me to share my adventures with you.
You will find on my site, my many reports on the circuits that I organized in beautiful countries of the planet and through our regions of France.
My passion for writing makes me compose regularly slideshows illustrated in quatrains and images with a naturalistic orientation.
During a good fifteen years I volunteered to travel in the associations where I animated a big structure exceeding 450 members in the field Culture and Travel.
Former football referee of regional level, then examiner in the Parisian League Ile de France, since our migration in Bordeaux land I am a leader and educator of mini-shoots at the club of Cestas
It is a great pleasure for me to make you baguenauder on the roads of the world and especially do not hesitate to give me your comments and leave your impressions in my guestbook.
L'ARIÉ .... JOIE promises you nice surprises and especially thanks those who for 4 years have been faithful to me, as for the new ones I wish you the Welcome ".