In the Middle Ages, at the corner of rue des Augustins,
Mirail street and Gratiolet street, there was a well,
The inhabitants of the district came daily to draw water with their buckets,
One day, while throwing his, one of them heard a strange noise at the bottom of the water,
Leaning over, the man saw two reptile eyes and fell dead to the bottom of the well.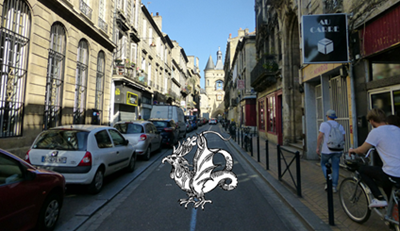 As soon as the beast met its own gaze in the mirror, it died instantly, struck down,
Life was able to resume its normal course and the street of the well was renamed,
In remembrance of this hybrid creature, with the head of a rooster and the body of a decked-out serpent of wings,
From the name of Mirail, this word meaning mirror in Gascon, the street was baptized.
Legend has it that the basil born from a rooster's egg between seven and fourteen years old,
Is brooded by a toad under the star Sirius in a peculiar alignment,
Born from the blood of the Gorgon, crossing his gaze immediately petrifies his victim,
Making him hear the rooster crow frightens him, returning his own gaze causes his annihilation.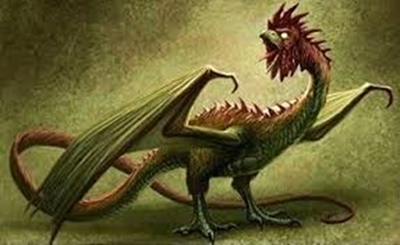 Guy PUJOL says l'ARIÉ….JOIE