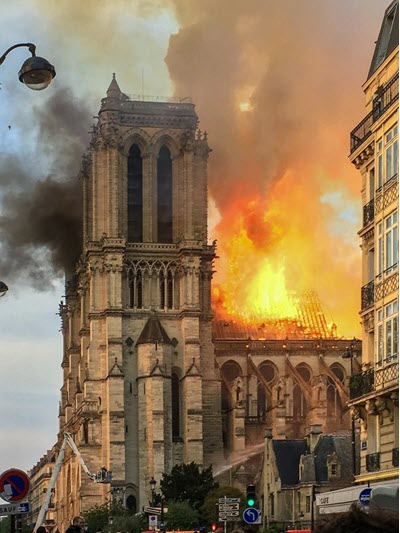 Eyes raised higher than the central rose window, an extraordinary vision,
Between the two steeples, a great disorderly and furious flame rose,
In a whirlwind of sparks, two gutters in the mouths of monsters vomited,
A fiery silver rain streaming down on the darkness of the centuries-old facade.
As they approached the ground the jets of liquid lead widened into entwined sprays,
The huge towers rising from the flames offered two sliced ​​faces,
One all black, the other all red, cast their shadow up into the sky,
Their countless sculptures of devils and dragons took on an insane aspect.
The wurm seemed to be laughing and you thought you could hear the gargoyles barking,
Salamanders were blowing in the fire, Tarascans sneezed in the smoke,
Among these monsters thus awakened from their sleep of stone by this flame,
One was walking at the stake, terrified to see the towers of Notre-Dame stagger.
Quatrains of the ARIÉ ... JOIE inspired by the extract of
"Notre-Dame de Paris" by Victor Hugo
published in 1831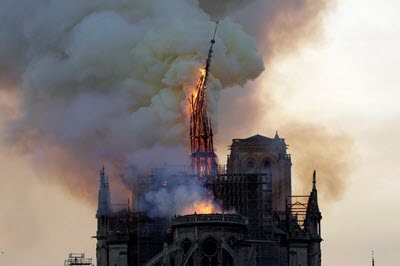 Two years ago on April 15, 2019, the whole world witnessed the conflagration of Notre-Dame,
The flames will completely destroy its spire, the roofs and its charming frame,
When collapsing, the spire will cause the vault of the transept crossing to collapse.
The firefighters will save the two towers and the works of art of the cathedral from the precepts.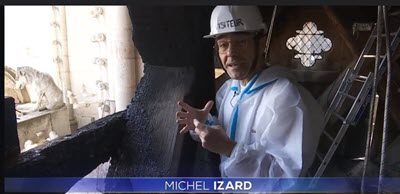 Miche
Michel Izard and Bertrand Lachat lead us behind the scenes of a resurrection,
In the bowels of the cathedral, they weave their way through the interstices of the flying buttresses,
They make their way through a narrow maze of almost levitating chapels,
The fire has disfigured Notre Dame but the work gives it a changing face.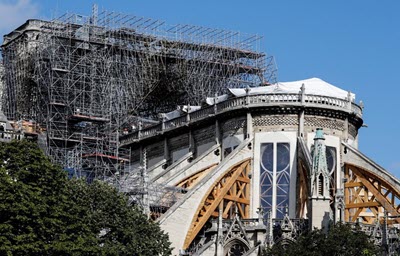 Gray at first glance, when you look more closely it becomes radiant,
Inhabited by lights under the dust, the crossings of the metal beams
Offer at thirty meters high an unexpected gift with its stained glass windows and dazzling rosettes,
Where in the light of the glass the story of the Old Testament is told.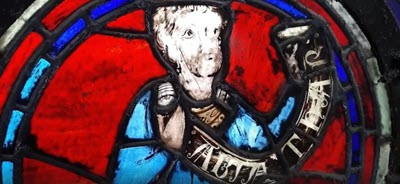 With its petals and its illuminated corollas, the rose speaks about its 800 years of life,
In the north tower, the charred beams are coated with molten lead in sheaves,
Where frozen in cascades on the walls, a testimony of enslaved suffering,
Close to the pieta, under her weeping tarpaulin at the foot of the cross, a superb miracle.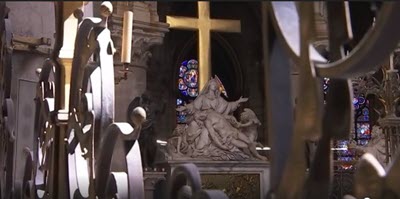 The fire did not damage the facade or the arches of the central portal,
Above the eardrum, the celestial court vibrions around the Last Judgment,
Angels, martyrs, patriarchs and virgins speak in the ancestral stone,
Archangel Michael and Satan weigh the souls of the blessed and the damned.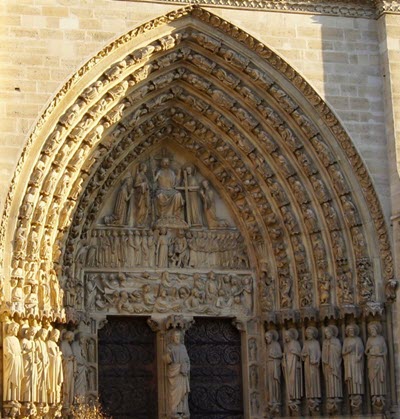 See you later to continue behind the scenes of the Resurrection.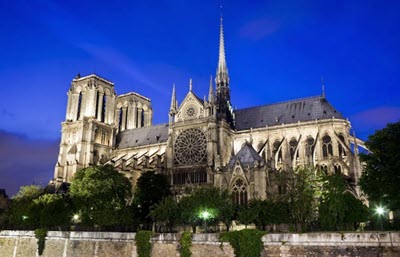 Guy Pujol
says the
ARIÉ…..JOIE